Counting the Cost of Farming Machinery Breakdown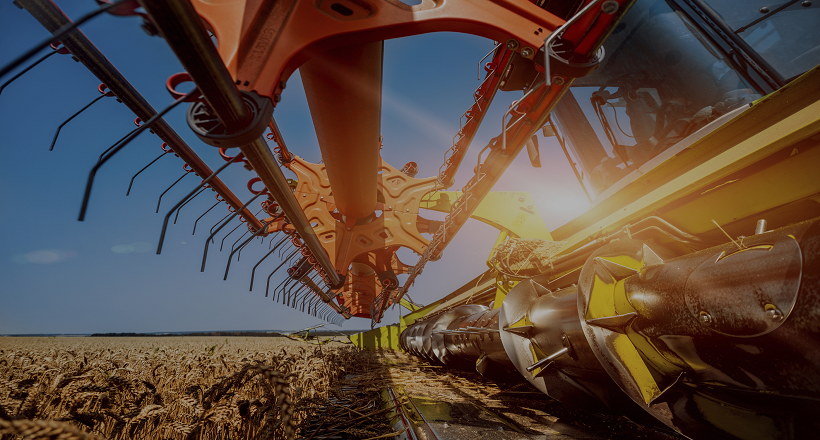 How you can save time and money when essential machinery breaks down
Checking the weather forecast every hour, making sure enough fuel, seeds, fertilizer are available and counting the remaining hectares left to finish the planting season. These are feelings every farmer has felt and are why farming is a beloved occupation by generations of farmers the world over. It provides a sense of urgency and importance to what farmers are doing on a daily basis, putting their hearts and minds into the most noble task – sustaining humanity.
Unfortunately, farmers are also fully aware of yet another feeling – that of pushing yourself to the limit, only for your essential machinery to suffer an unexpected breakdown. And when it's the tractor – the workhorse of pretty much every farm in the country – then the consequences can be particularly severe. No matter that the tractor has been well looked after, there's not a single hint for the coming failure and it can happen to all makes and models, with either high or low hours on the clock.
For all the gains in capability and efficiency, farming machinery has become much more complex. Machinery now has many more moving parts, intricate electrical and hydraulic systems and numerous sensors. Machinery is also becoming more expensive, and not just to buy or lease but also to repair. In the ten years between 2009 and 2019, machinery prices jumped by 80% according to the UK National Office of Statistics, accompanied by ever-larger repair bills. Furthermore, machinery expenditure can amount to 30% of the total cost for growing wheat in the UK based on a study by the Agriculture and Horticulture Development Board.
Timing, as they say, is everything. Farming is especially vulnerable to timing given Mother Nature's unforgiving attitude to delays. Missed opportunities due to a breakdown cannot be relived. Good risk management involves anticipating the problems and the financial losses.
So, what if the 12 month warranty on that newly purchased or leased tractor has just expired and it suffers a mechanical or electrical failure? You're still paying for the equipment but you can't finish the job. And you're losing money with every hour that passes.
The potential for high yields drops daily – these costs can add up to around £4,000 per 8-hour day of downtime. Farming operations now involve complex logistical chains that depend on each other's timely execution. Even a tractor that performs a fairly simple operation like hauling a trailer with fertilizer bags has enormous influence on the success of the whole operation. Its breakdown could lead to delays in fertilising the fields with the knock-on effect of further delays in planting the crop.
The farming community tends to be risk averse – and with good reason given the political, economic and climate uncertainties it has to grapple with every day. They rightly try to protect themselves from the uncertainties of the future because farming is an occupation where long-term views are the norm. So, evaluating the trade-off between the financial cost of the risk of a tractor breakdown and the gains that could have been realized is an essential part of maximising profitability.
The good news is that there are ways to mitigate the risk of business-critical machinery breaking down. Available from just 86 pence on a cost per hour basis, an extended warranty represents both excellent value for money and peace of mind. Our warranties cover the major drive train, hydraulic and electrical components, plus many others besides, which ensure a rapid return to commercial operations for your machinery and equipment. By keeping tractors for more hours working on the farm, you can effectively lower their overhead costs per hour which is why we offer extended warranties with cover available for up to 7 years.
To learn more about how a Machine Guard extended warranty can protect your farming machinery and equipment, please visit machine-guard.com, email us at support@machine-guard.com or call us on 0333 247 0205.
References: